TOTAL INNOVATION FOR UV-C SANITIZERS
UV-C is popular for many commercial applications due to its ease of use and cost-effectiveness. DEL UV-C Pro Systems use low pressure UV-C bulbs to provide superior disinfection and chloramine removal of pool and spa water. A complete system is all contained in one cabinet. The system is easy to install, cost effective to operate and easy to maintain.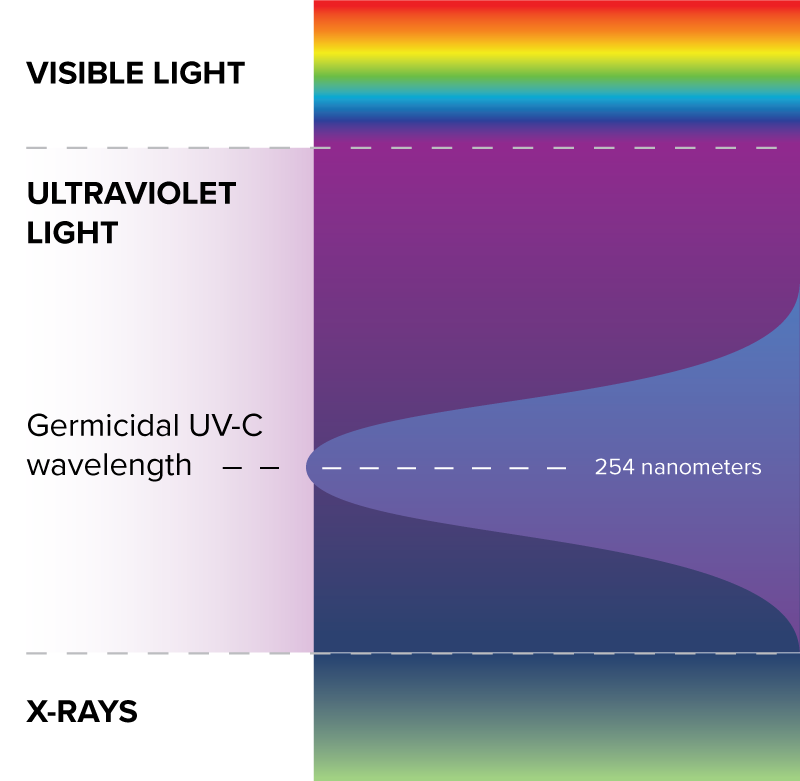 The Power of Light as a Sanitizer
UV-C is a "clean" technology.
The only active disinfectant is rays of light. No additional chemicals, gases or oxidants are added to the water. Despite this additive-free approach, UV-C is a powerful sanitizer with many benefits:
Prevents micro-organism growth
Breaks down chloramines
Reduces dependance on chemicals
Optimizes water clarity
UV-C Prevents micro-organism growth
UV-C light at 254 nanometer wavelengths break down bacteria, viruses, molds and their spores at the DNA level. This prevents any continued formation or replication of contaminants.
UV-C Reduces Chemical Dependance
UV-C inactivates microorganisms, particularly chlorine-resistant ones, present in pool water. Because of this the amount of chlorine necessary for general disinfection also can be significantly reduced.
UV-C is Effective on Chlorine-resistant microorganisms
Stops reproduction of chlorine resistant microorganisms like Cryptosporidium & Giardia.
UV-C Breaks down chloramines
UV-C initiates photochemical reactions that destroy chloramines. Chloramines degrade air quality and create bather discomfort and may cause harsh reactions. UV-C removes the unpleasant side effects commonly associated with chlorination.
UV-C Creates Zero Chemical By-Products
UV-C uses rays of light to disinfect. No ozone or other compound is produced by these products, creating zero added chemical residuals.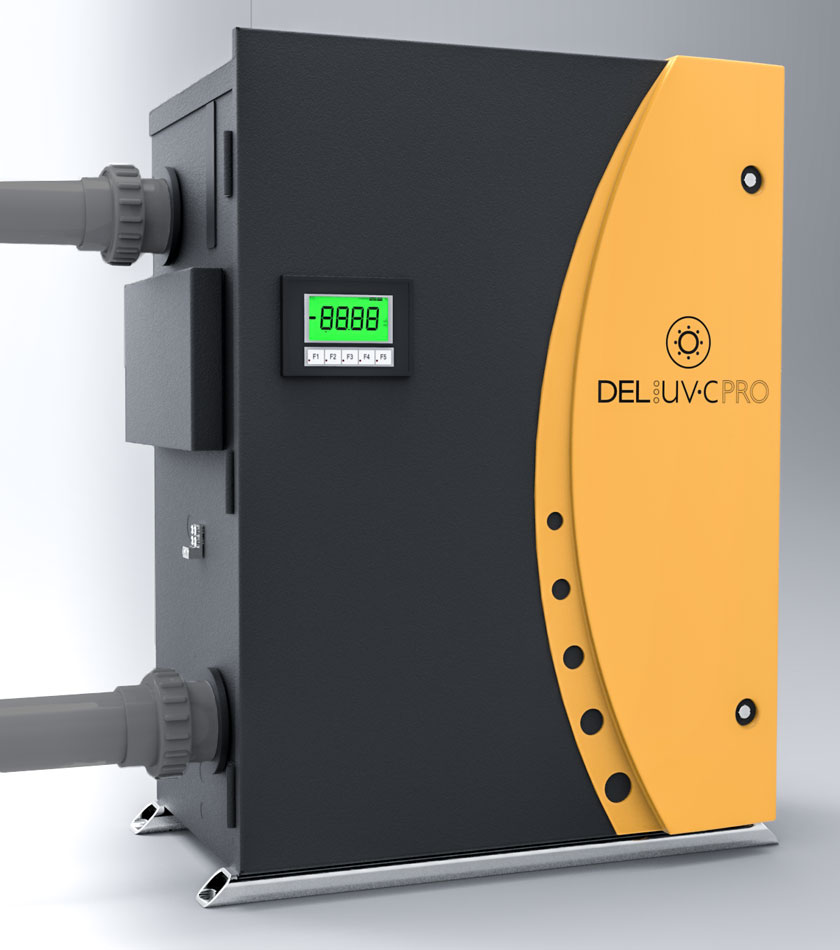 A NEW STANDARD FOR COMMERCIAL UV-C
Designed to be serviceable
DEL UV-C Pro system have a completely unique form factor. The system has a modular component design that does not require sophisticated service capability. This ensures system reliability due to component sizing redundancy.
Designed to be upgradeable
Unlike any other UV system, DEL UV-C Pro Systems can be upgraded in the field to a comparably sized DEL AOP Pro System.
GO TO UV-C PRODUCT CONFIGURATIONS ⟶
LOW PRESSURE
Del UV-C Pro uses low pressure UV-C bulbs. Unlike medium pressure systems, these bulbs can cycle on and off quickly with zero downtime. This is essential for most environments to provide total, constant protection.
CERTIFIED
Del UV-C Pro Systems are NSF certified for Supplemental Disinfection of Pools and Spas. Our NSF 50 certification is a third-party guarantee that the Del system is actively making the water safe and clean.
ALL-IN-ONE
Controls and UV-C reactors are all in one cabinet. This will simplify your installation footprint and consolidate service to one device.